Complimentary Webinar: Planning for Succession in the Midst of Uncertainty
Succession planning is a challenging topic to address, but it is critical for the success of your organization to have this discussion. The current COVID-19 pandemic has reminded us all that leadership changes will happen, whether we have made plans for them or not. Please join us for a complimentary webinar to learn more about creating a solid plan to make those transitions smoother. 
This engaging virtual workshop will include:
How a succession plan will benefit your organization, whether or not you have a leadership change on the horizon
How the current situation can help you with succession planning
The key parts of a comprehensive success plan, and what parts you should focus on
Differences between board and staff succession planning
Succession planning sample documents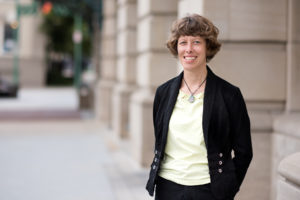 Special Guest Trainer
Ingrid Kirst
Ingrid has been a leader in the Lincoln, Nebraska, nonprofit community for the last 20 years. As a former executive director, interim executive director, and current board member, she has a wealth of experience to share on transitions. Ingrid is currently leading Successful Transitions, a six month comprehensive program for organizations to develop full succession plans. Find more information and resources for nonprofits at: ingridkirst.com.