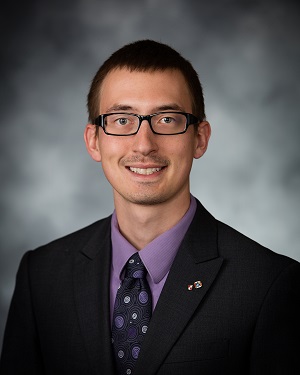 By Dan Carmichael, Senior Accountant
Nonprofit organizations are generally advised to maintain reserves equal to between three and nine months of their annual operating budget. However, depending on its particular mission, financial philosophy, risk, and strategic plan, each nonprofit organization's reserve needs can differ. Having a set reserve policy and retaining that policy in a financial statement note disclosure can provide stakeholders in the organization with the peace of mind of knowing that the organization can sustain its operations even in the event of a funding shortage. At HBE, we recommend that all nonprofits develop a reserve policy in order to effectively counter the uncertainty of fundraising success.
Although the general rule is to maintain reserves between three and nine months of the organization's annual operating budget, there is really no standard reserve amount for an organization to hold in case of operating deficits. Since each nonprofit has its own unique cycles for earning revenues and for spending the funds it receives, each organization must consider these cycles when determining the reserve policy that will best align with its needs.
One consideration to keep in mind when determining a proper operating reserve balance is where your organization receives the majority of its income. For example, if your organization receives the bulk of its annual income from one or two fundraising events, then it may be beneficial to maintain a reserve equal to the income received from one or both of those events each year in case any fundraising events are not able to be carried out due to unforeseen circumstances. Similarly, if your primary source of income is from individuals who prefer to defer their gifts until the fourth quarter each year, then a good policy may be to maintain reserve funds equal to the fourth quarter donations received in the prior fiscal year. This way, if your usual donors choose not to give as much or any funds in a given year, your organization would still have the funds required to operate until the next year's fundraising campaigns.
Similarly, if your organization receives the bulk of its funding from governmental contracts or grants that tend to pay out on delays of up to four months, then your best practice reserve policy may be to maintain reserves equal to four months' worth of operating expenses. Then, if the governmental entity providing the grant or contract faces its own financial shortcomings or political uncertainties, your organization will have some cushion to wait out those uncertainties or to find new funding sources if needed. If the governmental entity that you receive funding from tends toward such uncertainties, then it may be prudent to extend the reserve policy by a few months' worth of operating expenses based on the likelihood of the governmental entity being unable to fulfill its funding promises. Each reserve policy should take into account your organization's specific funding cycles as well as any social, political, or economic risks that may factor into the organization's or its funders' operations.
While the considerations previously noted describe primarily organizations with a single primary income source, some organizations may be more complex with their revenue and expense sources and cycles. For such organizations, the reserve policy set in place should be carefully discussed and established through meetings with both board members and the executive team to ensure the organization is well prepared for any curveballs that may be thrown its way.
If you would like more information on establishing a reserve policy for your nonprofit organization, please contact our office. Our Nonprofit Industry Specialty Team is here to help.