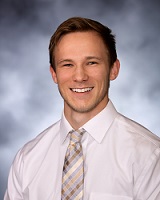 By Zach Johnson, Data Analyst
The rapid advancement of software solutions and ability to track meaningful steps in industrial processes has opened the door for using business intelligence within the manufacturing industry. Connected ERP systems contain a wealth of knowledge flowing through them each day and this volume of data provides the information mass needed to find actionable insights within business operations. Below we'll take a look into a few of the many ways manufacturers are capitalizing on their own data.
Build to Order
Sales data can reveal distinctive trends in how manufacturers may be able to predict future customer orders. Defining buyer behavior patterns can help build a solid foundation for projecting future needs related to inventory, cash flow, and target markets.
Daily Tracking Production
To optimize daily production, tracking the labor needed to create a quality product should be quantified, consistent, and repeatable. Data can be pulled into reporting systems that can track labor times at each work station and machine data for tracking speed and product quality. These reports can be generated constantly, acting as a sensor when consistency degrades and immediate changes are needed.
After Sales Costs
The added costs associated with warranties, discounts, and returns can put heavy pressure on a business. To identify the source of product quality issues, smart analytics can be applied to detect processes within the production cycle that need improvement or maintenance. When implemented correctly, the data can be compiled into a daily report, tracking the quality of machinery and production. Manufacturers are then able to operate on a predictive basis, forecasting out needed updates rather than reacting to new production issues.
The competition between software providers has made data analytics a more affordable tool for manufacturers. As a result, there are many ways that manufacturers have successfully implemented analytics into their daily processes in order to enhance quality, efficiency, and productivity.
For additional information on the data analytics services offered by HBE, please contact our office. We would be happy to answer any questions you may have, or provide suggestions about how you may be able to utilize the data within your business to drive growth and enhance profitability.