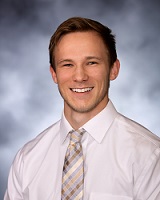 By Zach Johnson
Data Analyst 
Using Data to Move Ahead of the Pack
The competitive landscape from industry to industry is changing quicker than ever before, with no slowdown in sight. The first wave of ambitious leaders that took on the challenge of building a data-driven culture are starting reap the benefits, as the data shows. More traditional businesses, both large and small, are launching or investing in analytics more this year than ever before. In a recent 2019 McKinsey & Company Global Survey, 44% of survey respondents that said they were adding more resources to their business intelligence roster, compared to 18% of respondents in 2017.
As more newcomers are considering how to start, it's important to look at the data from comparable businesses that have paved their way to a structurally sound, data driven culture. From the same study noted above, McKinsey asked what is the biggest challenge and contributor to success when building analytics into their firm. The top answer, labeled as both the largest contributor and challenge, is the presence of a clear strategy to build analytics. It's exciting to jump out of the gates and pursue any business question that comes to mind, but with the availability of vast amounts of historical data, it's easy to get lost in the weeds. Starting small and building on successes is a foundation worth laying.
Another important finding that was noted in the survey is the importance of having leadership and acceptance from top management. Leadership using data for actions on a consistent basis creates a willingness to use data as a default, rather than a one-time or project or one-off basis. Leadership displaying their methods behind a data-driven decision will increase the likelihood that other team members will use the same processes when solving a problem.
One last key area in building a data-driven culture, is that the organization supports testing and tolerates failure. Innovation comes through multiple tests that result in short-term failure. Oftentimes the short-comings lead to success from working through the obstacles and showing what not to do. McKinsey respondents that were categorized as high-performing companies were 70% more likely to answer that their team supports rapid testing and tolerates failure than all other companies surveyed. Continual testing and reviews are needed to support the ever-changing internal and external factors affecting your business.
To view the full results form the McKinsey survey and learn more about how leaders are using data and analytics to pull ahead in a competitive environment, click here. If you would like assistance with using data and analytics within your own business to improve operations, gain efficiencies, and build competitive intelligence, please contact our office.