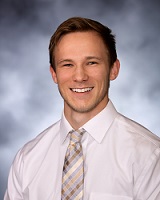 By Zach Johnson, Data Analyst
Small Businesses are on Equal Ground with Data-Mature Retailers as Consumer Behavior Shifts
The global COVID-19 pandemic has drastically altered consumer buying patterns for many industries. As a result, a rare phenomenon has followed—the consistent flow of data patterns has dried up. Analytically driven-decisions based on previously reliable measurements such as pricing, customer loyalty, and product recommendations are more challenging to make due to this information deficit. As consumer industries work toward pandemic recovery, the shortage of information, combined with the sudden change in consumer patterns, has put the most mature data-driven companies in the same starting position as small businesses. This brings opportunity for all businesses to find new ways to reach customers.
Your main point of sale (POS) system, or previous method of analyzing business data, may no longer present all of the customer insight you need. So, where else can you look in order to gather a better understanding of your changing customer base?
Collect data from secondary channels. What connection are you building with your customers if you can't build on revenue? Learn how your message connects with your audience through new channels. What products do customers still find essential? Can you be looking into call volume, web sessions, or social media interactions for new customer patterns? Opportunities often present themselves when you look at data in new ways.
Investigate historical data. By researching historical industry reports and data sources from times of previous market disruption you may be able to anticipate similar trends that may emerge. For example, a study of consumer patterns from 2008-2010 should reveal how consumer behaviors shifted within your industry during tough economic times.
Take inventory of key data assets. Give attention to your data assets and their availability. Is it time to add to infrastructure to support new data collection? Or implement website analytics while your online sales are trending higher? Your ability to connect information and gather insights can only be as strong as your data availability.
As public restrictions ease and we return to a new normal, we can't be sure that consumer patterns will go back to the status quo. Data quality and analysis will continue to be essential in order to keep a pulse on your business through rapid change. Businesses that utilize and maintain their data will gain a competitive edge in their respective industry.
For more information on how the COVID-19 pandemic has impacted retail consumer behavior, please click here.
HBE's data analytics services help clients unlock the true value of their data by unveiling insights that can move their business forward. Whether identifying sales patterns or developing visual representations of financial performance, our goal is to provide clients with actionable information and guidance to improve productivity, gain efficiencies, and fine-tune their competitive advantage. For more information on how HBE can help your business more clearly see the "big picture", improve productivity, and arm you with actionable information, please contact our office at 402.423.4343.
Source: "Retailers Face a Data Deficit in the Wake of the Pandemic." Harvard Business Review, 1 Feb. 2021, hbr.org/2020/06/retailers-face-a-data-deficit-in-the-wake-of-the-pandemic.