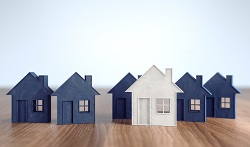 Nebraska Property Tax Valuation
By Jimmy Schulz
Property owners in Lancaster County should have recently received a postcard in the mail informing them of their 2021 Preliminary Real Estate Valuation. This information is also now available on the County Assessor's website at orion.lancaster.ne.gov. 
Although the valuations are preliminary, the County has offered property owners the opportunity to appeal their valuation by providing additional information to the appraisers. The deadline for submitting information for the first round of appeals is February 15, with final valuations scheduled for March 25.
We encourage you to review your preliminary valuations and consider whether you would like to pursue the appeals process. The Preliminary Review is only the first stage in the valuation process. Property owners will still have a chance to formally appeal final values during the month of June, but it is a much more involved process. 
The County has also published a series of FAQs that may be helpful to review as your consider whether or not to appeal your valuation.
Other Nebraska counties may have similar processes for reviewing preliminary property values. (Douglas County has posted information on their website.) For additional information from the Nebraska Department of revenue, click here.