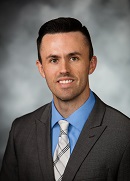 By Zachary Fowler, 
Senior Accountant 
The American Rescue Plan Act of 2021 (ARPA) was a $1.9 trillion stimulus package signed into law on March 11, 2021. The bill provides additional relief to address the continued impact of COVID-19 on the economy, public health, state and local governments, individuals, and businesses.
The State of Nebraska received approximately $6 billion in ARPA funding, including $111 million designated for distribution to Non-Entitlement Units of Local Government (NEU). NEUs are defined as local governments typically serving a population under 50,000. The city of Omaha received approximately $112 million in ARPA funding and granted $9.6 million in 2022 to 36 nonprofits as part of its community grant program. Lincoln and Lancaster County received approximately $62 million in ARPA funding and granted $15 million in 2022 to 30 nonprofits impacted by the pandemic.
With the continued distribution of ARPA funding throughout the state of Nebraska, and counties and cities within the state, it is important to know whether your organization could be subject to a Single Audit. Single Audits are required for organizations that expend $750,000 or more in federal awards during the organization's fiscal year. The threshold is based on total federal awards expended which includes funds received directly by the organization or as a subrecipient from another organization.
As part of a Single Audit, an organization will need to have the Assistance Listing (AL) number associated with the federal award, for all federal awards expended. At times the AL number isn't provided. If you are unsure whether you have the AL number, be sure to contact the granting organization for the federal awards that were expended.
Please contact HBE's team of dedicated professionals if you have any questions on whether your organization could potentially be subject to a Single Audit or any specific questions related to a Single Audit.