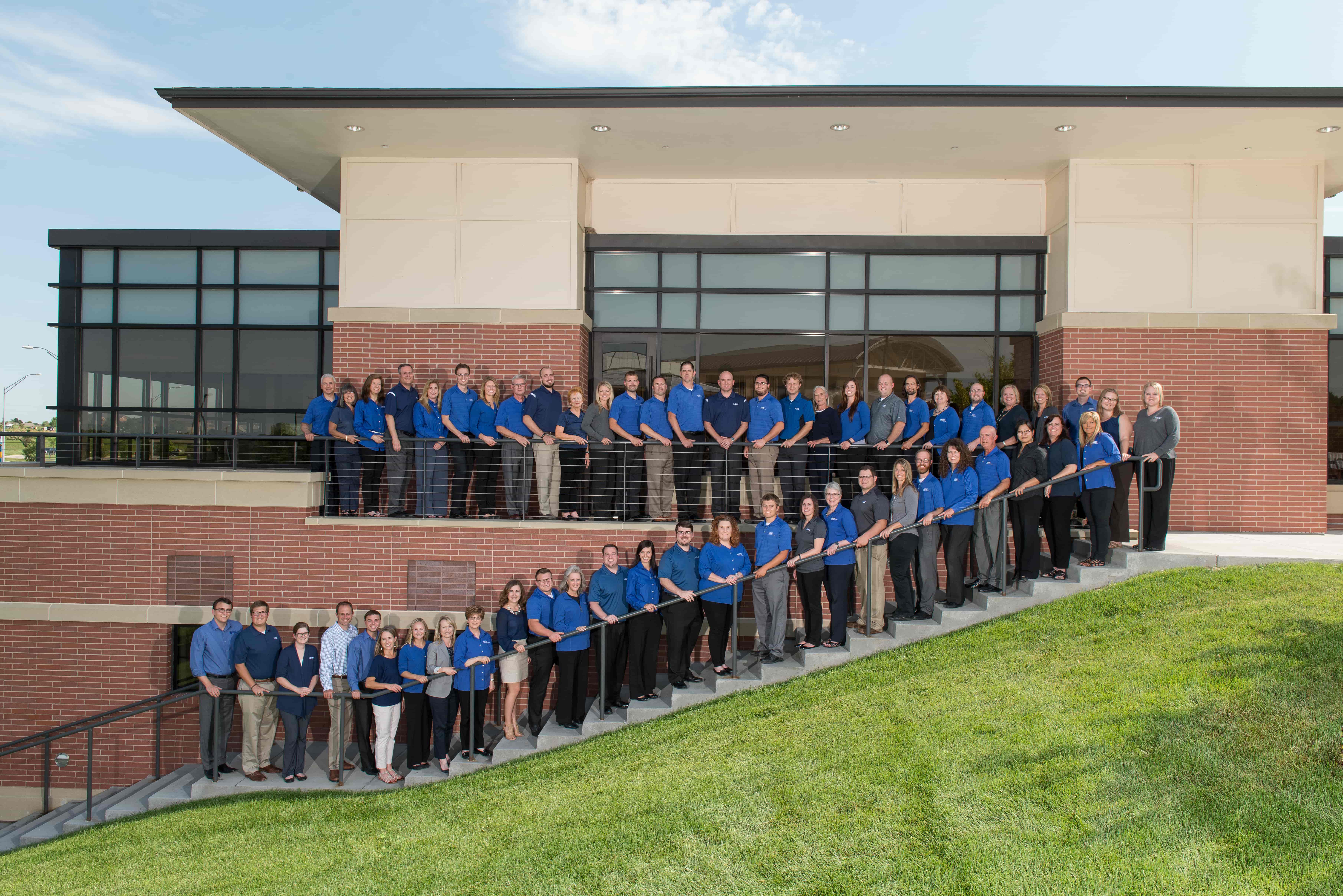 HBE LLP, one of Nebraska's leading providers of professional accounting, consulting, and financial management services, is pleased to announce that they have recently been named as one Accounting Today's 2018 Best Accounting Firms to Work for. This is the second consecutive year the firm has been recognized as one of the country's top 100 employers in the accounting profession.
"It is a tremendous honor to be on the Best Firms to Work for list again this year," said Scott Becker, Managing Partner. "Building a workplace and culture where people enjoy coming to work every day has always been a priority at HBE, and the key to our success in attracting and retaining top talent. However, what truly makes HBE a great place to work is our employees. Without their enthusiasm, dedication, and commitment to the firm, our customers, and the profession, this recognition would not be possible. I am extremely proud of our entire team and all they do to make HBE shine."
Firms from across the United States entered the two-part survey process to determine Accounting Today's Best Accounting Firms to Work for. The first part evaluated each company's workplace policies, practices, philosophy, systems and demographics. The second part consisted of an employee survey to measure the employee experience. The combined scores determined the top companies and the final ranking. Best Companies Group managed the overall registration and survey process, analyzed the data, and determined the final ranking. The ranked list, along with an in-depth report, will be published in early November.
"The firms on this list represent the best workplaces in the accounting profession," said Accounting Today Editor-in-Chief Daniel Hood. "They are outstanding places to build a career."
In addition to being named as one of the nation's Best Firms to Work for, HBE has also been recognized for the fourth consecutive year as one of the 2018 Best CPA Firms for Equity Leadership by The Accounting MOVE Project. This list recognizes firms that have achieved a milestone of at least 33% women partners and principals through any combination of culture, programs, or initiatives.
About HBE:
Founded in 1974, HBE is a leading provider of professional accounting and consulting services throughout Nebraska. The firm offers a complete range of financial management services for businesses, not-for-profit and governmental organizations, niche industries, and individuals. These services include audit, tax, business consulting, outsourced accounting and CFO solutions, and personal financial planning. For more information, please visit www.hbecpa.com.