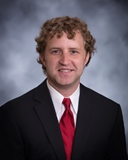 As nonprofit and charity organizations continue to digitize their records and develop online giving platforms, the potential for cyber-attacks increases. Each year, there are countless numbers of documented attacks and nonprofit organizations are becoming an increasingly larger percentage of the targets. Unfortunately, even with the increased threat, many organizations have not taken appropriate measures to protect their data from these attacks.
Although there are many cybersecurity defense resources available, every nonprofit should assess their own needs to determine what level of protection they require. At a minimum, the following tips can help provide a baseline level of security for data and sensitive information related to donors, volunteers and staff.
Make security a priority. Hindsight is always 20/20 and organizational leaders do not want to get caught saying, "We should have done this before."
Upgrade computers and software. Many times, outdated software and computers make it easier for cyber criminals to get what they want. Updates come out frequently from computer manufacturers and software providers in order to help prevent cyber-attacks.
Communication. Everyone that has access to the organization's computer system needs to know the current policies and procedures for using the system and protecting sensitive data. This includes password management, privacy policies, and internet restrictions.
Cloud data and back-ups. Storing data in the cloud is a great storage solution, but making sure that the data is secure and encrypted is also a must. One benefit of the cloud is that only authorized users have the ability to access the information stored within it.
Cybersecurity will continue to be a threat to every organization throughout the world. Unfortunately, due to the perception of limited funds and personnel, cyber criminals often look at nonprofit organizations as easy targets. By following these tips and staying mindful of potential threats, your organization will be better armed to keep sensitive and protected information safe.
For additional cybersecurity resources, please click here.