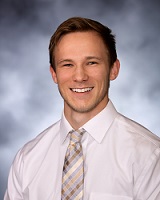 By Zach Johnson, Data Analyst
COVID-19: Bringing Analytics to the Forefront
We may not know it, but the pandemic has put us in a crash course example of the importance of data analytics. We've heard from leaders across the world that their decisions are being driven from what they see in data trends and patterns. Our leaders have trusted that analyzing these trends is the best method to formulate plans and create action.
As we continue to see rapid business changes, this may be an optimal time for your business to revisit your data analytics goals and procedures. Investing in analytics to measure and track the movement of your business in real time will give you all the information you need to make data-driven actions. Analytics can focus on tracking new sales patterns, analyzing production and budgets, and many other targeted insights. Below are a few ways to revisit or start your data analytics process.
Build a clear strategy

It may be easy to feel overwhelmed at first when defining actionable goals. There are many options to implement analytics and drive business decisions. Choose business scenarios that need solutions and take it one step at a time.

Identify timelines for solutions

After finding what you're trying to solve, be sure to communicate timelines and define what success should look like within your team.

Create a champion group & train other team members

Create a small group that understands the importance of building data-driven decisions to implement to other staff members that may need further training.
Please click here to for more insights. Please reach out to your HBE contact to learn more about how we can help implement analytics within your organization.